Personal Donation
Help us bring the healing power of the horse to our military families and families in crisis with a contribution to the NWNHC Family Fund through a generous monetary gift or bequest.
Sustaining Gift
An ongoing monthly donation helps us plan our budget and provide services all year round. Choose an amount that fits your budget and commitment–$10, $25, $50 or more. The amount will be automatically charged to your credit card or drawn from your checking account each month. Just click the Donate button below to share your blessings.
One-Time Gift
A one-time donation in any amount is always appreciated. If you wish to make a major donation ($1,000 +), a bequest, or a gift of appreciated stock or securities, please contact us directly.

Matching Donation
Make your contribution go further by having your employer match your donation. The NWNHC Family Fund is registered with several corporate giving portals including Benevity and Network For Good. Download a list of matching gift companies or ask the benefits administrator at your job if your employer offers charitable matching.
Shop & Give
Shop online through Amazon Smile (smile.amazon.com) or iGive and a portion of your purchase will go directly to the NWNHC Family Fund. It is easy to sign up and designate NWNHC Family Fund as your charity of choice. Every time you shop, you help families experience the healing power of the horse.
Volunteer
The NWNHC Family Fund is an all-volunteer organization. We rely on your gift of time and talents.
Donate your professional expertise, skills or time to special programs and events supported by the Fund. Cook a meal, provide child care, donate your professional services or help however you can to show your love, support and appreciation to the communities we serve.
We also have opportunities for young people to complete community service hours as part of their school, scout, or religious commitments.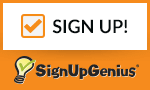 Tell A Friend
Encourage your friends, family and associates to donate to the Fund and have them join you in assisting at the special events or support the activities with in-kind services. Also, share your connections to help build the business support network needed to sponsor events and donate items to the annual benefit auction.
Thank you for your support!